Automatic & Manual Multiple Port Coupler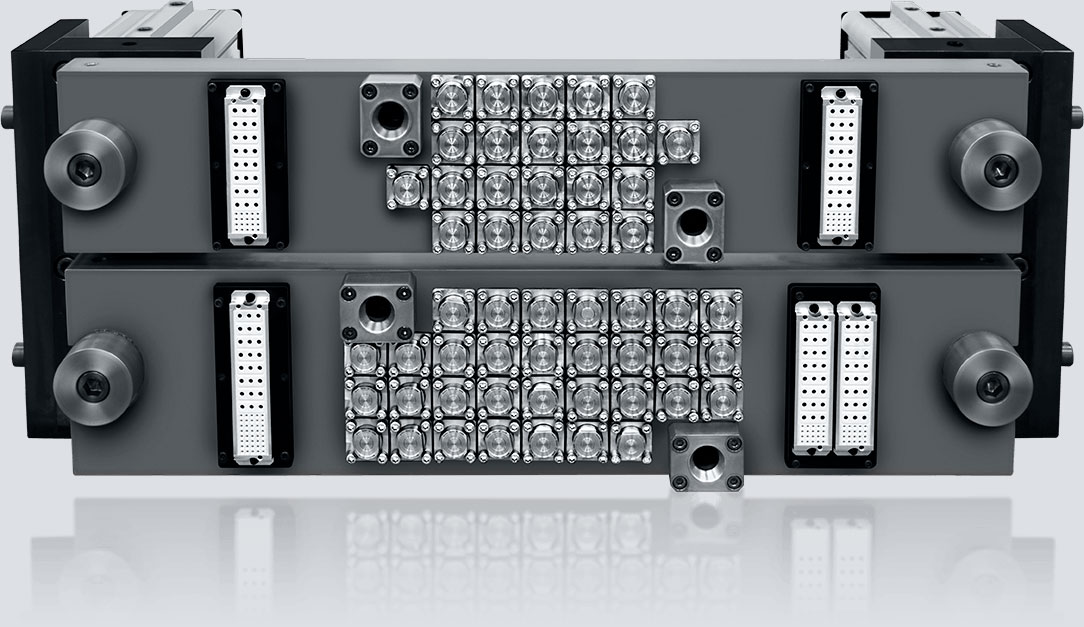 Pascal's automatic multi-coupling solutions allow you to simultaneously make water, air, hydraulic and electric connections to your machines, all within one unit. You will see many of our hydraulic coupler or pneumatic coupler units commonly utilized alongside stamping presses, hot presses, die casting, blow molding machines, and plastic injection molding machines. They are also well suited to the medical, and machining industries, keeping connections neat and organized. Automatic couplers can be used in any application where simultaneous line connections are needed.
Automatic coupling has never been easier thanks to the lock guide and self-alignment mechanisms integrated into each of our systems.  Standardizing coupling reduces the down time that takes place when coupling, decoupling, and recoupling individual circuits. Our mechanical coupling solutions connect in just seconds, saving more time for production.
The integrated lock guide and proximity switch ensure secure connections and let you know that operations can proceed safely.  Our couplers are robust and can withstand harsh manufacturing conditions. Automate your coupling system to work safely, easily, and quickly.
Pascal automatic and multi couplers are available in a wide array of options depending on what machine type and what types of ports are needed. Manual couplers are also available.
Need help finding the right product for your application?