Die Cast
Automatic Die Casting Components & Machine Parts
Die Casting Clamping System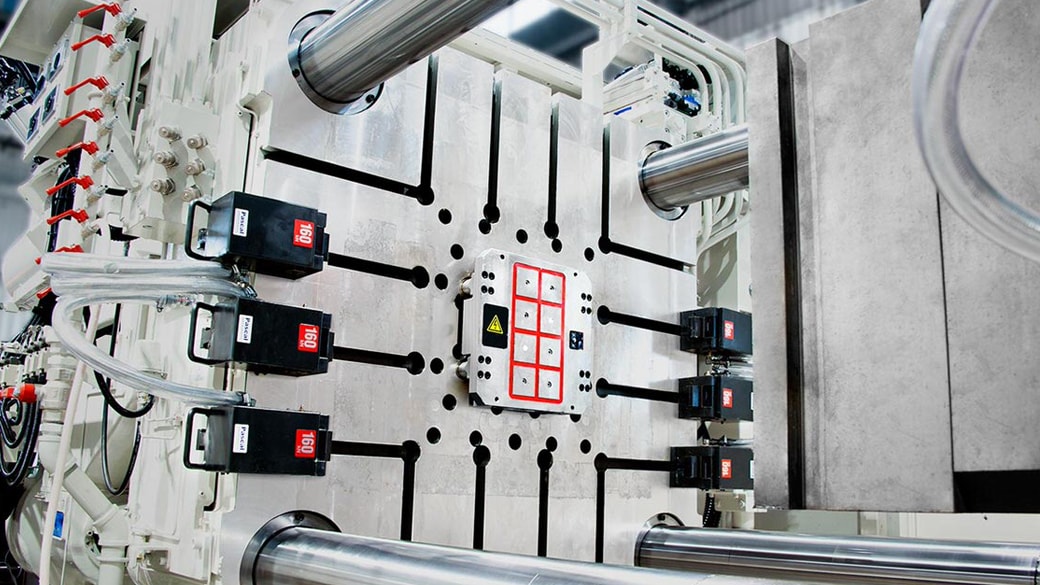 Transitioning from conventional clamping to automatic die changing will save you time — time that can be used for increasing production and reducing the workload of operators. Automatic die changing also makes the workplace safer and more efficient. Every step in the die change process is improved — including clamping, positioning and attaching/detaching the ejector plate. We supply control units and hydraulic units, allowing you to create a complete system.
The amount of time involved in die changing can be reduced by switching your operation from conventional screw clamping to automatic die casting clamping that utilizes slidable hydraulic clamps. Even better, using a mag clamp die clamp system that utilizes a powerful magnetic force eliminates the need for mounting bolts and maximizes the full die-casting machine surface. Using our multi-couplers enables you to connect multiple couplers in one go — easily and securely — with a single push, and decreases the time and confusion that result when individually pairing multiple couplers.
Pascal's innovative die clamping solutions can withstand even the harshest die casting conditions with no problem. For faster, safer die-cast die-change solutions, contact Pascal.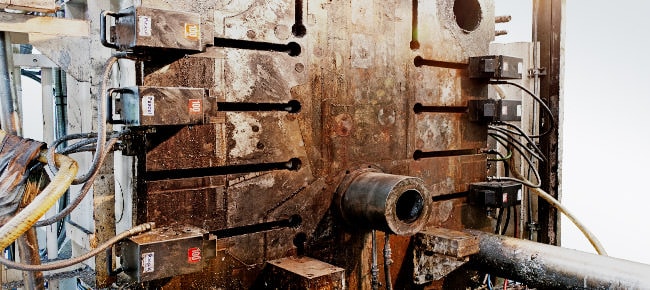 Pascal Die Casting Parts & Products
Hydraulic Clamp
C-Plate Mag Clamp
Control System
Need help finding the right product for your application?