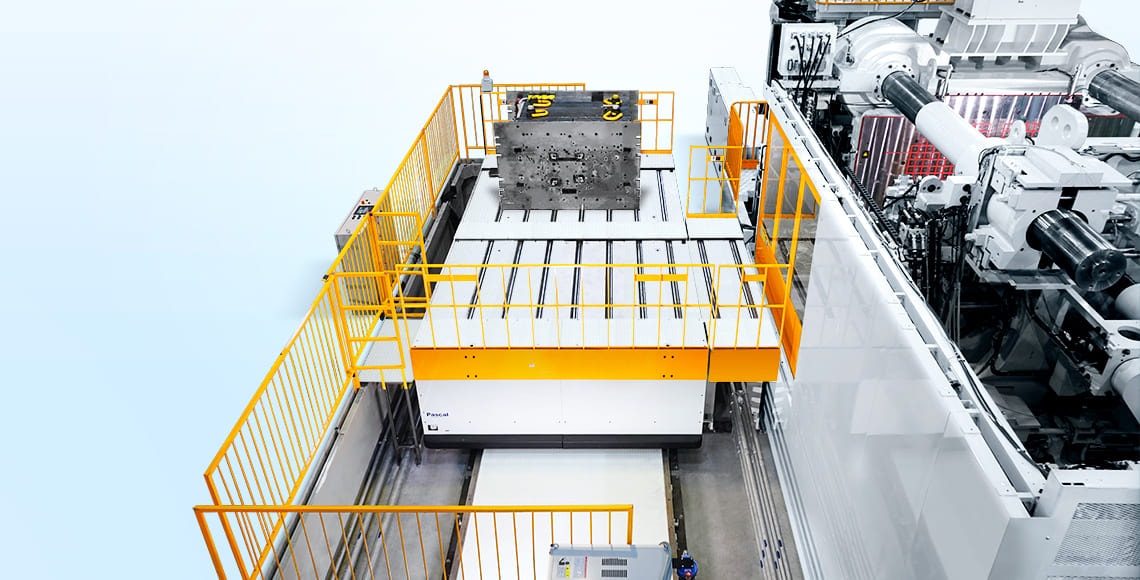 Whether it be used for injection molding, casting, or stamping – molds and dies are the lifeblood of mass production manufacturing.  To keep up with the growing needs of the industry, manufacturers are supplying a higher mix of products than ever before, resulting in increased mold/die changes.
Using the conventional forklift or overhead crane requires more people and risks unsafe conditions every time a mold/die change occurs. Automating the mold and die changing process will keep workers safe and shorten mold changing time considerably. 
Pascal Die Changers provide a one-touch solution to set the mold or die in production position. As a result, you can achieve considerable time savings that allow for increased production and a quick return on investment.  Pascal's Die Change System also improves the quality of operations through increased worker safety as well reduced damages to mold/dies during changeover.  Pascal offers a wide variety of Die Changing Systems layouts and configurations to meet your needs.
Need help finding the right product for your application?