Clamps for Die Cast Machines
Solutions to Save Time & Improve Safety
Benefits of Pascal's Die Cast Clamps
Conventional (manual) die changing can be extremely time-consuming and dangerous. When manufacturers switch from conventional clamping to automatic die changing, they save time, which they can use to increase production or reduce their operators' workloads. In addition, automatic die changing increases the safety and efficiency of the workplace.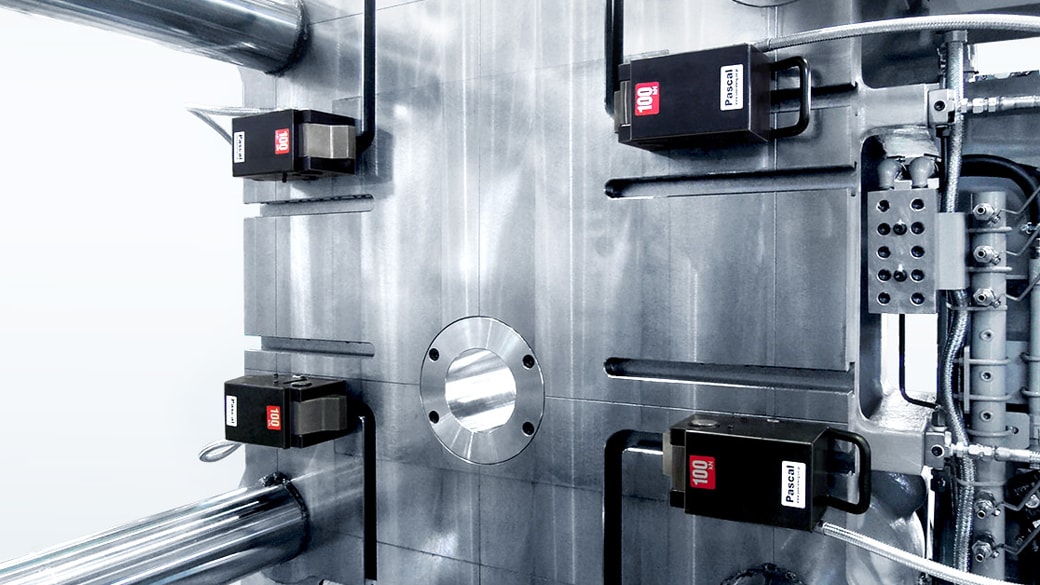 Reduce Non-Productive Time
The traditional die change for die casting requires you to first screw the ejector rod on the plate. Once the die is fixed to the platen, an ejector rod is mounted on the cylinder from the back side. This wastes considerable time.
Instead, the Pascal C-plate mag eliminates the need for mounting an ejector cylinder, rod or plate, dramatically shortening setup time. Imagine all you can do with the time saved when you switch to an automated die change system!
Standing Up to Tough Conditions
Die casting occurs in one of the harshest manufacturing environments. Pascal's products are equipped to stand up to heat and corrosion, and will protect against dust and die casting release agents.
Peace of Mind
Coupled with the reliable quality and performance of Pascal products, our positioning devices allow easy placement of the die. Until now, die changing and die maintenance work required operating dangerous heavy-duty machinery such as a conventional forklift. A safer alternative is to use the Pascal die changer and die rotator, which move these large dies quickly and harmlessly.
Need help finding the right product for your application?