Solutions to Automate Die Casting
Save Time & Improve Safety
Benefits of Pascal's Die Cast Clamps
Pascal offers die cast solutions for manufacturers that allow them to move away from manual mold and die changes to increase productivity and safety. Manual changes can be extremely time-consuming and dangerous. By switching from manual clamping to automatic die clamping, lots of time can be saved that will increase production and reduce operator workloads. In addition, automatic die clamping systems increase the safety of the workplace. Because of these benefits, die clamps are a key component of die cast automation systems for performing die changes.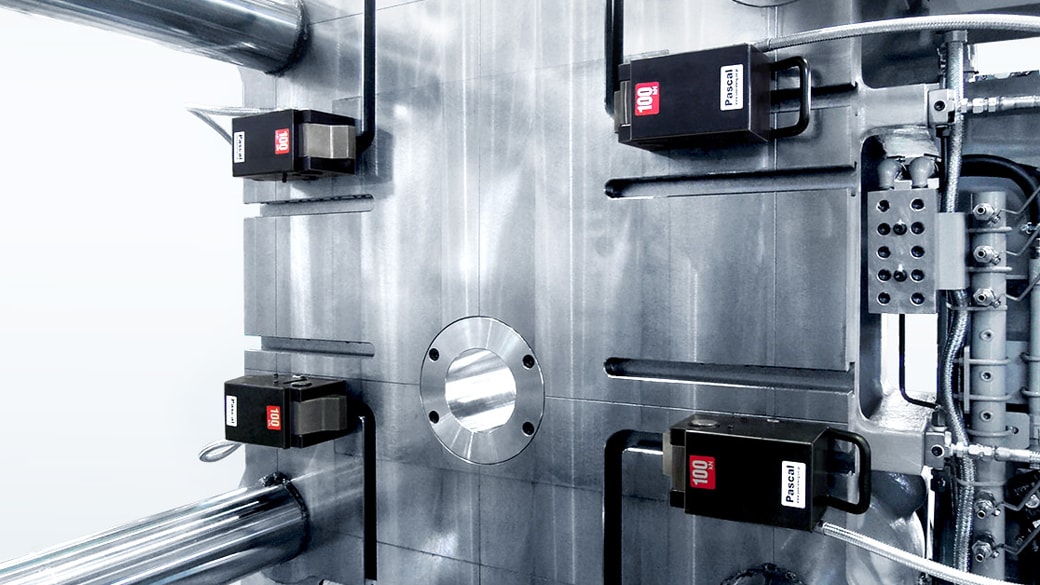 Die Cast Clamping for Tough Conditions
The die casting process occurs in some of the harshest manufacturing environments. Pascal's die casting clamps are equipped to stand up to heat and corrosion and will protect against dust and die casting release agents.
Reduce Non-Productive Time when Die Casting
Traditional die change for aluminum die casting requires you to first screw the ejector rod on the plate. Once the die is fixed to the platen, an ejector rod is mounted on the cylinder from the back side. This wastes considerable time.
Instead, a magnet clamp eliminates the need for mounting an ejector cylinder, rod or plate, dramatically shortening setup time. Imagine all you can do with the time saved when you switch to an automated die change system!
Safety when Performing Die Changes
Without automation, die changing and die maintenance work often requires operating heavy-duty machinery such as a crane or forklift. This takes precision and the die could easily get damaged, or someone could get injured. Pascal offers safer and efficient alternatives such as our die changer which automatically moves the next die into the die cast machine, and a die rotator which rotates molds at the push of a button.
Need help finding the right product for your application?