Quick Mold Change System
Helping You Improve Plastic Parts Production
Why a Quick Mold Clamping System Is Needed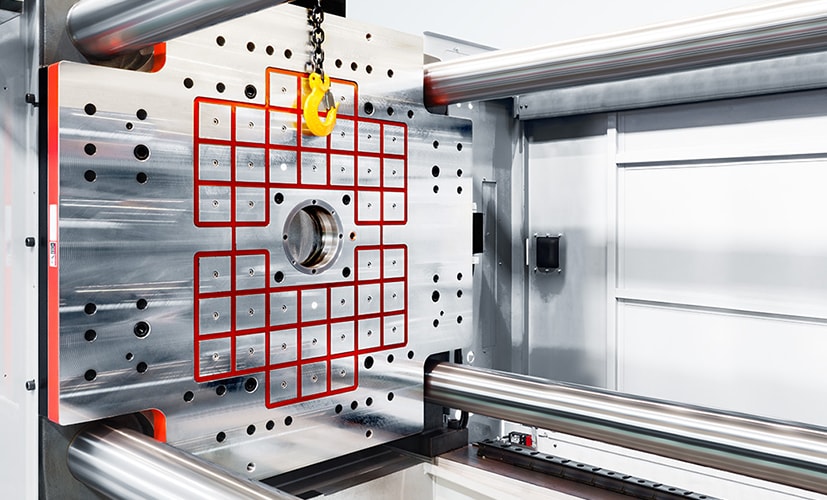 Today's market needs are diversifying, and the world economy is fluctuating. The goal of efficient management is to achieve a just-in-time (JIT) as well as single-minute exchange of die (SMED) manufacturing process. Production lines are often required to make a relatively small quantity of parts in a short time so the order can be delivered quickly. Doing this easily and safely — while being able to compete in the global market — requires a quick mold change system.
Using a quick mold change system, injection molding operations become safer and more efficient. Heavy tools are swiftly moved into position and are located securely and repeatably with quick change mold clamps. Faster changeover means less downtime, more capacity and increased operational flexibility. Productivity rises, and that means a healthier bottom line.
Quick Mold Change System for Injection Molding
Changing molds in a traditional system can be time-consuming, laborious and even dangerous. When you install a Pascal Quick Mold Change (QMC) System, hydraulic or pneumatic quick mold change clamps automatically and safely fasten and unfasten the mold from the machine. The mold is moved quickly and easily, and clamped into the right position every time. Once the material for the subsequent job is put into the machine and the mold quickly clamped, your next job is ready — in the shortest possible time.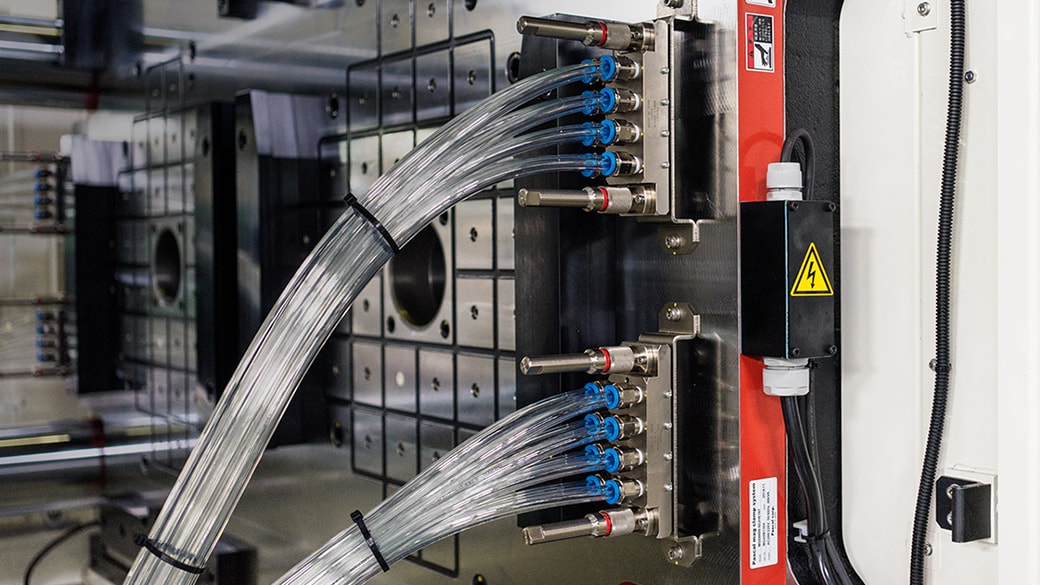 Quick Mold Change System Optimized to Meet Your Needs
There are many types of molding machine and mold tooling options. Manufacturers have different ways of organizing for quick changeover. Pascal Engineering Inc. can evaluate your situation and requirements, and develop the optimal automatic mold changing system for your process and operation – utilizing mold clamps, die clamps or magnetic clamps. From automatic clamps to a complete mold change system, we can assemble a solution that will lower costs, improve safety and boost productivity.
Factory Automation Equipment and Systems
Pascal Engineering Inc. has spent decades helping manufacturers streamline and automate their manufacturing processes to support JIT production. Our industry experience ranges from automotive and industrial machinery to appliances and consumer goods. Contact us to learn more.
Pascal's Quick Mold Change System Components
Magnetic Clamps
Hydrualic Clamps
Air Clamps
Operation and Control Units
Positioning Devices
Ejector Rod
Couplers
Mold Changer
Mold Rotator
Need help finding the right product for your application?