Injection Molding Machine Parts
Plastic Injection Molding Machine Parts
Injection Mold Clamps Increase Production
Pascal's Quick Mold Change (QMC) System utilizes automated mold clamps for injection molding to decrease non-productive setup time in the plastics industry. Automated systems significantly reduce the time required for mold change compared to a conventional process (from 60 minutes to 30 minutes for a typical mold removal/mold installation).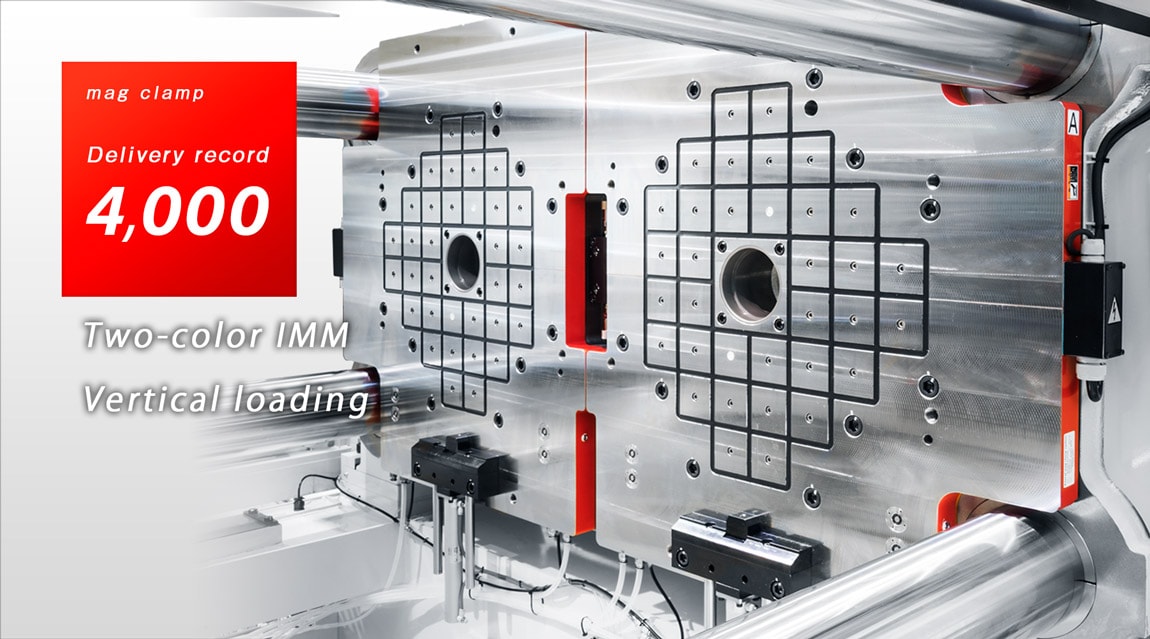 Benefits of Using Automated Mold Clamps
Time Savings
Instead of manually loosening and tightening every bolt, the machine operator simply presses a button to release and secure the clamps holding the mold on both sides of the machine at the same time. The operator saves time, and the crane that dismounts and mounts the mold spends less time idling. Less downtime means increased machine capacity and productivity.
We offer a one-touch, full turnkey mold change system that includes coupling manifolds, automatic easy-change ejector rods, and location and leveling devices that are all unique and unrivaled in the market.
Smaller Runs
Because of the reduced time involved in changing molds, QMC provides the ability to run smaller batch sizes and operate shorter production runs — vital for just-in-time (JIT) manufacturing. This decreases inventory costs while increasing customer satisfaction and service.
Higher Quality Parts
In conventional injection molding, the machine design may make it difficult to tighten bolts and place the mold in the exact position time after time. Improper placement can cause burrs and deformation. With its unerring, repeatable positioning, our QMC System improves parts quality.
Improved Safety
QMC System technology reduces worksite accidents by eliminating mold dropping. Molds move smoothly in and out of the machine using our die changer system. If the mold is incorrectly clamped, the job will not run. We also provide die levelers and die setters to ensure secure and level clamping, and to avoid any mis-clamping of the mold.
Bottom Line Impact
Labor costs are reduced as a result of time savings; fewer employees are required to change molds. Less rework is required as the number of defective products decreases. The ability to run smaller batches reduces inventory costs. The overall increase in productivity translates into the ability to accept more jobs and grow revenue.
Pascal continues to grow business and adapt new technologies — all while working with leaders in the plastic injection industry — so we can provide quality products and service to our customers.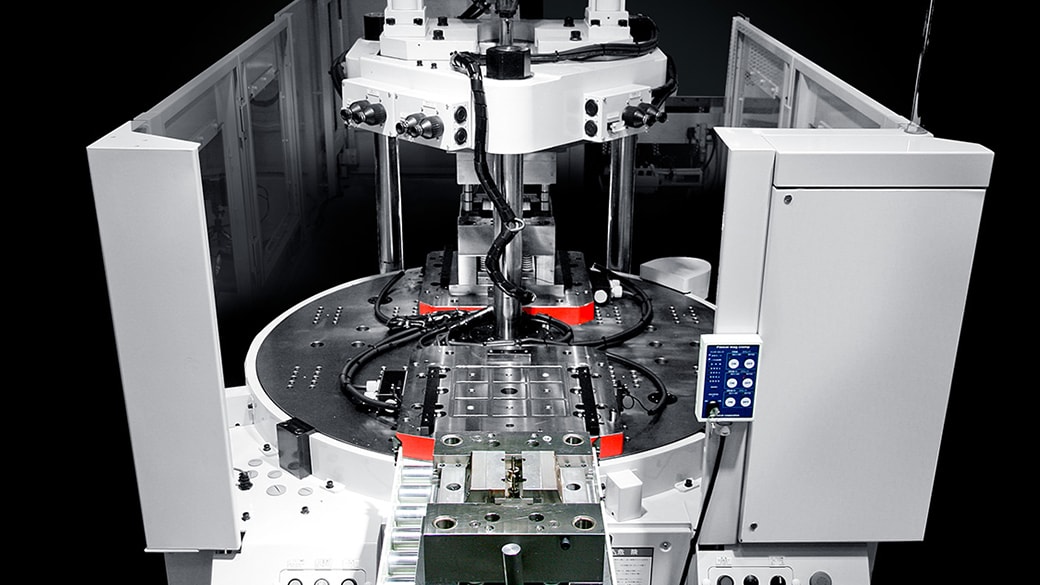 Choose Your Mold Clamping System Type
Depending on your injection molding machine (IMM) design and components, you select one of the following systems:
IMM vertical loading for machines in which the mold is set from the top by crane
IMM horizontal loading for machines in which the mold is set from the operation or non-operation side
Quick Changeover/Single-Minute Exchange of Dies (SMED) Process
Pascal Engineering has the expertise to help improve your process through our injection molding machine components. We will evaluate your situation and develop an automatic mold-changing solution to help you shorten downtime, speed production and ultimately increase profitability.
Need help finding the right product for your application?